Graphic Design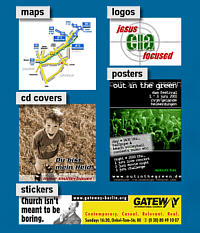 Corporate design must include all areas of visual communications - whether that's your website, letterheads, newspaper or subway ads, stickers, posters, you name it...
First, we will need to get a 'feel' for your company, your market, your customers. Then we develop your corporate design strategy and provide you with all the graphic material you need for all your communications.
Not sure yet? In the past, customers like the German Telekom have put their trust in us (e.g., logo development for the Berlin Telecommunications College). We design everything from music CD booklets to event marketing material. Challenge us - let's see how we can work together.